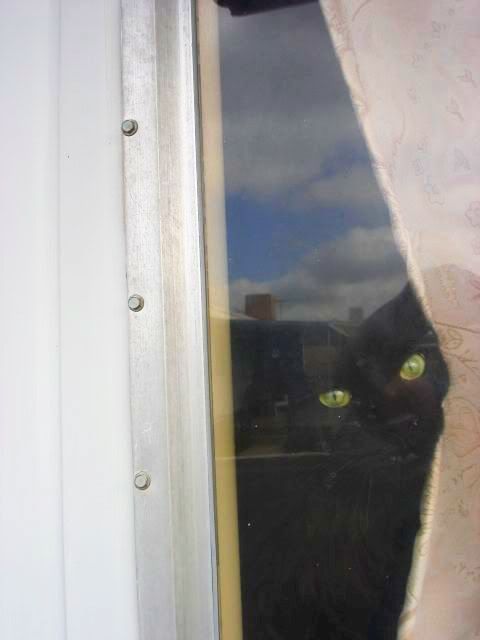 Mama where are you going??
It's a
gorgous
Sunday morning. The sun is breaking through the clouds. And I'm off for my daily morning walk with my neighbor Wally. Buddy didn't seem to want me to leave. As he peeked out the curtains I took off with my camera in hand. All the flowers in the neighborhood have been so pretty. I wanted to catch them on film. First I took a picture of my own roses out front of my place. They are very old and don't have much smell at all. But after I
wacked
them down to nothing this winter. I'm shocked how pretty they have come back.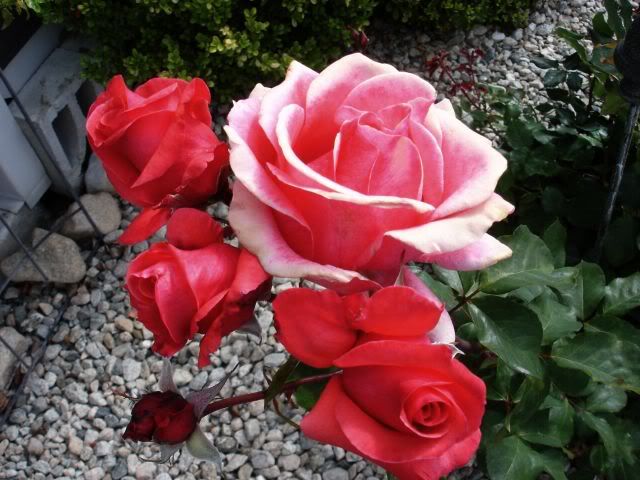 Ok I'm off on my walk. The cool crisp air is wonderful. As we get about half way on our walk. Which is always stopped by petting dogs and cats. I see a beautful Lilac bush. Wally steps up to smell the flower clusters. And as I turn on my camera again he rushes away. Anyways I got a great picture of the flowers. My neighbors might think I'm nuts. But tough cookies. I don't care. lol

After arriving back at home we always sit at the bestro table and talk for a few minutes before starting our day. Here is miniture rose that my son's girlfriend Melanie gave to me. It's blooming and so happy. I guess if it's alive and blooming you can say it's happy!! But where is Buddy?

After coming back inside I see him still looking out the window for me. He loves being out on the patio. But I returned outside to water and then he ran back inside. Crazy cat. Gotta love him.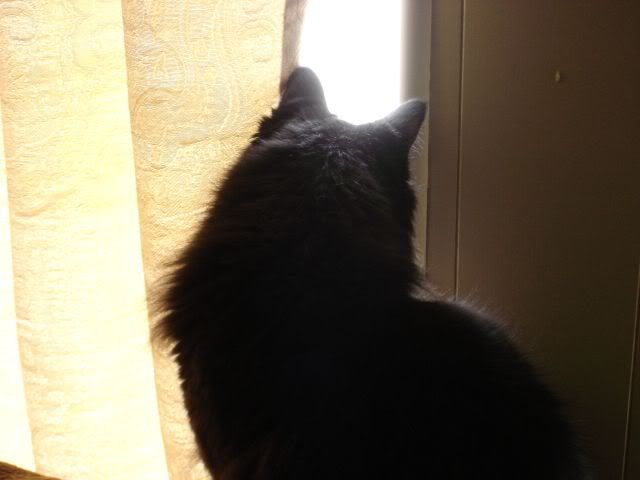 Remember to enjoy the small things in life. Even a bloom of a flower and love from your cat. And always with great color!